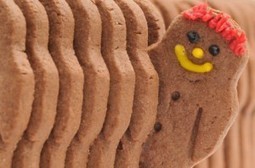 A new network, tool or feature launches on a social network and we all flock to it.
Wake up & smell the social!!!
Success is not going to come from G+, Facebook, LinkedIn, Twitter or a high Klout (Eeep) score alone. Success will follow integration, proper planning and execution of a plan that aligns with your business and marketing goals. Twitter followers, high influence scores, and Facebook likes will organically come with the execution of a plan that connects your target markets, community and partners with your brand.