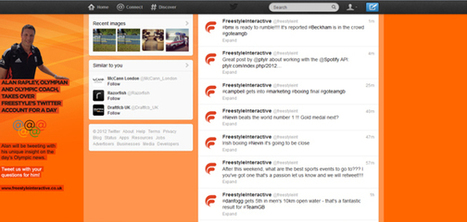 Love this idea!!
Too often I see community managers try and learn all there is to know about a subject, or worse, try to fake it. People are different and your uniqueness comes into play with every community you manage. If you haven't got the expertise, don't try to be the expert (we didn't) —instead, become the conduit for the expert to speak!
In our case, we weren't experts in being an Olympian or a coach—but we knew we could call on an expert to interact with our community.
This is why a Twitter Takeover really works. You can bring an expert in and give them a direct line to your community, and by extension you cross pollinate ideas into the space.