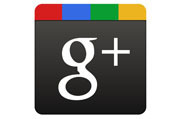 Lots of good information and observations in this article.
Excerpt:
What's Coming for Business in Google+?
Google is preparing Google+ for businesses, as Christian Oestlien, Product Manager for Google+, explains in the video below. Rich analytics and the ability to connect to AdWords will be among those features.
What Edge Will Google+ Have Over Facebook?
Google+ will have a hard slog against Facebook. It will directly compete with the social network that has consistently gotten it right, especially when it comes to business use. Facebook's recently launched business portal is a great all-in-one tool for businesses to manage their presence on Facebook.
Google+ also lacks Facebook's user base of 800 million, although the Google+ user base has blown through 20 million so far and is steadily increasing.
Google's biggest ally against Facebook is Facebook itself. Facebook users have been getting ornery about its massive makeover rolled out this week, to the point where many may look at Google+ as a viable, pared-down alternative.
Here's what caught my attention:
**There is also the issue of demographics. Google+ is young-adult rich. This is the golden demographic that most marketers want to reach, and being able to reach it through a campaign that can be tracked through Google Analytics is a very attractive value proposition. In addition, there are other tie-in services Google could build into its features for business, which we have covered here.
http://www.pcworld.com/businesscenter/article/240494/how_to_prepare_your_business_for_google.html
Via
Simply Friday
,
ABroaderView
,
janlgordon