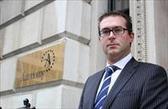 'Big data' is the latest buzzword describing the overwhelming amount of information businesses can access with in the digital age.
And while businesses are now well aware of the benefits of capturing consumer information, finding the best way to approach and analyse big data is still a massive challenge.
Social media presents a unique data challenge as much of what is captured is difficult to quantify as the value lies hidden in sentiment that it is difficult for computers to group and analyse.
One of the companies trying to bring some sense to social data is Autonomy's Promote Solutions.
We spoke to Promote Solutions SVP for EMEA Elio Gambetta to find out how brands should approach social media monitoring and how it can positively impact their business.