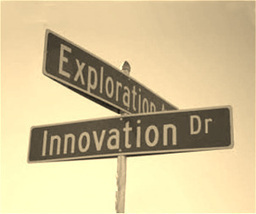 Innovation and creative thinking are the buzz words driving business and enterprise in segments of the economy that prosper. The innovation leads to the prosperity, and facilitating this becomes the primary role of C-level officers in startups and corporations.
Although innovation means the generation of new and productive ideas, the concept itself, of course, is far from new. Innovation has pushed human beings in evolution for at leasts 50,000 years, inspiring our ancestors to create tools, develop agriculture, and promote industry. Humans first used wedges as tools along the banks of the Nile thousands of years ago, and the wheel came soon after.
One might argue that these initial advances are as important to human innovation as are the creativity of Apple, Google, Facebook, and Amazon. We are here now because of the many generations that have built upon innovation, the great evolved creative mind of the human being.