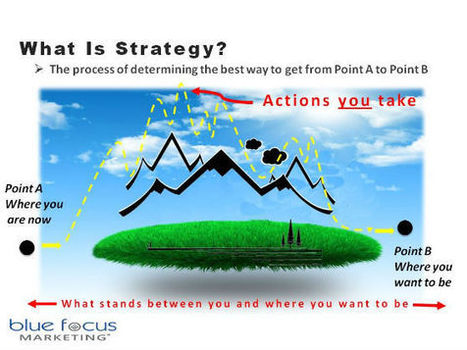 What is Strategy?
In its most basic form, strategy is the process of determining the best way to get from Point A to Point B. As a business, your challenge is to overcome the obstacles that stand between you and where you want to be. Taking the right actions helps to create a connection between your brand and your audience. The more your content sparks the needs of your audience the greater the likelihood you will create real brand loyalty.
A Short Course in Social Media Marketing
A good social media marketing plan usually involves these 12 vital steps. Among those steps, here are a few that are particularly crucial to driving your marketing efforts:
Set goals and objectives
Identify your audience (think personas)
Focus on your offer and create killer content
Execute flawlessly with social media tools with the highest potential for return
Set metrics, evaluate, and fine-tune...