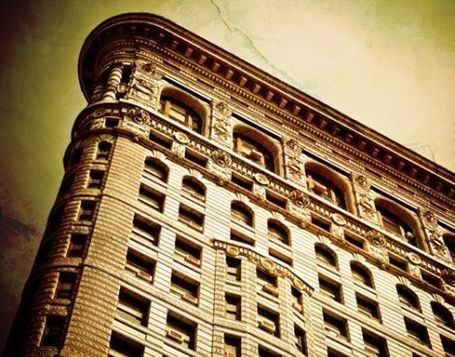 I was at the Bronto User Conference listening to two web managers complaining about wanting to jump off the roof. Their complaints were around these issues:


* Speed of change.
* Amount of STUFF being asked to manage.
* Competition.
* Their lack of confidence.
* Feeling of running forever in place.

Our jobs as Internet marketers can feel overwhelming. Our contemporary lives can feel overwhelming. I learned valuable lessons from surviving cancer, though I am not sure this last month counts as surviving (lol), and riding a bicycle across America (Martin's Ride To Cure Cancer http://www.MartinsRide.com ) that have helped:


I. Always MORE Than You Think.

II. Be Flexible And EASY.

III. It is NEVER about THEM.

I. Always More
There were times during Martin's Ride when I was sure it was impossible to turn the bicycle's crank one more time. Then, via some miracle, the crank went around again. My tank and yours is never empty and capable of miracles. No matter how overwhelming something seems in the moment it will become routine, easy and expected. Shorter way to translate this lesson is Stay Calm, Carry On.


II. Flexible and EASY
My team came to me after a horrible dangerous day and wanted to quit. We were 1,000 miles from home with 2,000 to go and a significant portion of my life savings was spent. Suddenly I realized WE were creating Martin's Ride together and Martin's Ride was less and less about my dream of riding a bicycle across America and more and more about our team's needs.

Checking in I discovered they wanted a route change so we could see National Parks. That route change meant I had to climb mountains, something I'd wanted to avoid. Route change and continue or no route change and end in Tennessee made it an easy choice, a choice that changed my life.


Climbing Avoided Mountains
http://www.martinsride.com/Home/Blog/July-2010/Climbing-Avoided-Mountains.aspx

III. It is NEVER about THEM
I can only ever be in charge of me and there are times, like this last month, when I'm not sure about that (lol). When I changed my vision of what Martin's Ride was it changed me (or the other way around I'm not sure :). I was more open and less of a pain.


None of us build anything alone anymore. Everything requires an army of people. People make life and love better when they know they matter to YOU. Rule III can be tough if you don't practice it in conjunction with II and I.

Read Pema's The Things That Scare You or The Wisdom of No Escape to help find acceptance, peace and love.

Not sure why I felt these lessons needed sharing this Saturday. Usually means I'm trying to remind myself, to fill up the courage again :). No matter WHAT happens in my life I rode a bicycle from the Duke Cancer Clinic in Durham, NC to the Santa Monica Pier.
That knowledge and these lessons mean bring it on, its all good. Hope you feel the same :).M