Scoop.it!
5 Common Social Media Marketing SEO Mistakes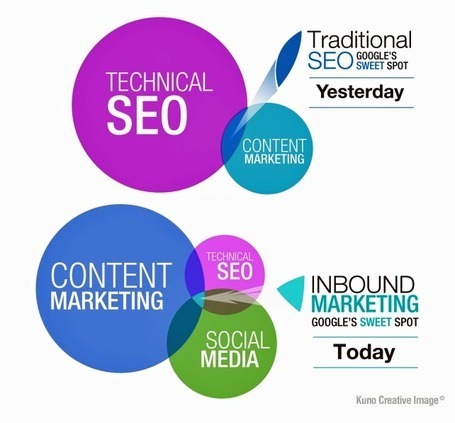 Martin (Marty) Smith's insight:
Social Media Is SEO's Sister
You MUST have a solid working relationship between your social media marketing and SEO. The two are members of the same family. They share common blood and needs for LOVE and support. Here are five #SMM mistakes to avoid.

5 Social Media Marketing SEO Mistakes To Avoid
1. No Google Author Tags.
2. No Facebook Graph Search tags.
3. Digital assets aren't social enough.
4. Using Social Share Buttons Wrong.
5. Not including social share counts.

#1 and 2 are about making sure your Internet marketing is ready for what's next. Of these two, if you can only do one, make sure you are using Google author tags. There is some debate about if Facebook graph search is going to make it (it is a lot of work for little return at the moment, but still hedge your bet).

#3 may be the mistake with the biggest consequence. You are only as good as your LIKES, SHARES and LINKS, so make it easy to do all three. Ask for Likes, Shares and Links and equip your visitors with the right social widgets so sharing is a matter of clicks and very little work.

This post is not about how to optimize your social shares since such a post would be lengthy, but let's just say make sure you are sharing what you want to get the juice (page or content or YOU), you are using a common widget used by other sites (or widgets from the social net APIs) and your ASK (to share, link and like) is ubiquitous.

Not including your social share counts is crazy. Maybe you should wait until you have a handful of counts, but the sooner you have counts in an easy to find location the more likes, shares and links you will get. Techcrunch is my favorite way to summarize social shares (the closest thing to a true REACH single number I've seen).

Your social shares don't have to be as elaborate as TechCrunch, but they must be present or you are robbing your website of one of its more powerful viral weapons - sharing the hand and presence of the sentient mob.