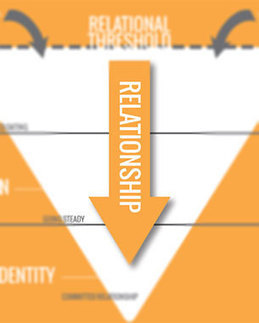 Discovering your emotional-value is a fundamental ingredient to building a successful business.Your brand, by very definition, is the pathway to discovering and building real emotional-value.
Why? Because brands define the relationship between you and your customers. People create allegiances and loyalty to brands because they form sets of emotional expectations and preferences about brands. Brands don't and can't compete at a commodity level… although often they act like they do. Instead, brands compete for emotional-value.
Not all emotional-value is the same. There are varying depths to your relationships with your customers and each has it's own emotional-value attached to it. Although there are myriad of ways to look at it, it's best to unpack the concept of emotional-value in a progressive, developing based funnel. I call this the "Emotional-Value Funnel."
Via
Russ Merz, Ph.D.