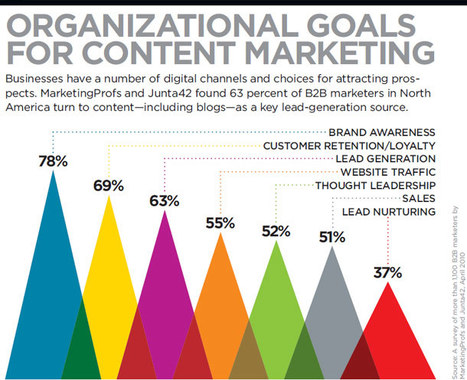 Sometimes when I hear companies talking about creating a "machine" for their lead-generation efforts, I think about Dr. Seuss. Specifically, I think about all the fantastical and imaginative machines he created in his 46 children's books--like the Super-Axe-Hacker, the Utterly Sputter and (my favorite) the Eight-Nozzled Elephant-Toted Boom Blitz, a mighty machine that rapidly fires explosive sour-cherry stones.
Of course in real life, businesses can't flip the switch on a Triple-Sling Jigger to instantly produce prospects. But what if you could create a kind of machine for lead generation on your own company blog, allowing it to help you continuously fill that sales funnel?
Blogs are a great way to increase your digital presence, making you more visible and "findable" via Google, Bing and the like. They can also be a great way to generate leads. Your blog can function as a kind of triage for your sales team, fielding and answering questions organically via the content you produce there. However, it can perform that function only if you effectively create momentum with visitors who are likely to buy, turning them from mere passersby into something more...
Via
Martin Gysler