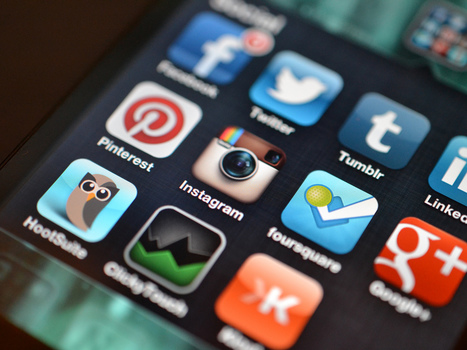 Future-proofing for tomorrow's connected social business challenges:
1) Maximize Engagement with Minimum Content
Release content that solves specific problems, asks questions, presents teasers, encourages sharing, and that rewards participation.... rather than throwing out new stuff to keep people hanging on.
The days of daily posts (like with a blog) may be behind you, especially if you're holding down multiple sites.
_________________________

Micro videos….are dominating already in '14.
________________________
2: Separate Yourself from the Pack
If you can grab attention above your competitors, you're going to experience more growth and freedom of movement.
3: Stake a Claim to Popular Territory….if your fans, friends and family know about them—then it's a safe bet to assume that you should have a presence there. …Stake a claim to new territory before it takes off in a big way.
4: Introduce the Visual
Infographics, high-quality photos, pics and vids of live events, etc – these are all still trendy. Micro videos….are dominating already in '14.
…Sites like Keek and Twitter's Vine allow you to quickly upload micro videos. …they gain a lot of traction without all the bells and whistles associated with longer spots. …Ask comedian Frank Caliendo, who has grown his fan base tremendously by releasing 20-second clips of him doing a Morgan Freeman impression. Entertaining clips that show your brand in a personal light can be huge for your business.

5: Creating Mobile-Friendly Content
…"Well, duh." …But 2014 is different. …new releases from Apple, Samsung and other big brands, a new Windows OS, and …a slew tablet options. And have you seen the new watch phone? It's insanity!
Read more here.
Image Credit: jasonahowie
Related tools & posts by Deb: