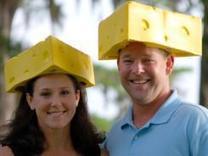 "Social media is an opportunity for us to engage with consumers and have a conversation, which is different than paid media, when you're just shouting through a bullhorn."
Hamburger chain Smashburger has become a smash hit, growing from three Denver locations in 2007 to 150 outposts nationwide. It is also featured at the top of the Forbes "companies to watch" list described here.
Several other small, but up & coming businesses are featured.
Developing a strategy of consistent outreach that creates in-bound marketing traction is the art and science of social media.
Beginning with strategies that make sense for your business is key. As you gain a sense of what type of social media makes sense for what you can do to help your client/customer base, you will build your own secret sauce for success.
~ Deb