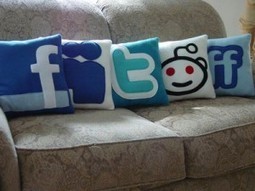 Nice overview of where we've been and where we are headed.

Excerpts, adapted:

The year 2011 saw the emergence of 4G technologies with a higher broadband. This means faster growth for both entertainment and business enthusiasts.

Newer video platforms such as Viddler, Vimeo are fast gaining ground; bloggers can start streaming right away from their blogs.

Open Source [full service blogging] publishing applications such as WordPress, Serependity, Triptychblog and review sites ...are increasing in popularity as it allows users to maintain an online diary, weblog and a homepage.

Customer Reviews Sites have gained momentum in the social media arena as they can solve their complaints and answer their queries. An example of review site is Groubal.com that consolidates common user complaints which is forwarded to businesses for an explanation.

Social scanning applications used in smartphones are growing by the day. For instance, Stickybits and Bakodo allow users to add media such as video, text, images to the barcodes that can be scanned in physical world through the iPhone and Android applications.
The year ahead will see more of social media apps on our mobile phones. With mobile technologies becoming more user friendly, businesses will now be able to deliver specialized services thanks to location aware media services including the Facebook's Places application.

Cutting edge presentation platforms rock business seasons... SlideRocket.com is one example. (DN: Slideshare is another,)

Social media dashboards are available that enable monitoring as well as participating in live conversations. (DN: I love Hootsuite for this.)

Question-answer services gain popularity. Facebook supports a question answer service such as Quora.com - intelligent information search that utility collects question and answers created, edited and organized by users.

Social cause micro-blogging is another trend. Twitter share breaking news faster than the traditional media channels. (DN - Witness, Twitter's significant role in Arab Spring.)