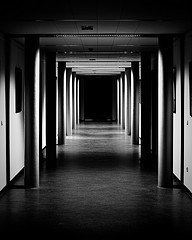 Jeff Bullas spent a bit more time reviewing this Social Media report than he had planned, finding the "revelations compelling." Those uses of the "R" word got my attention: Research & Revelation:
The study was focused on social media utilization – not on adoption. It's how people and companies are using social media in a work context today.
Companies judge social media success by:
Website traffic increase 61%
Engagement with prospects 57%
Brand awareness 54%
Engagement with customers 50%
Revenue 42% (ROI is NOT the top spot)
Brand reputation 42%
Prospect lead volume 36%
Prospect lead quality 33%
Useful product feedback 23%
46% of US adults now participate in social networks, and a quarter do so weekly, make it increasingly difficult to pigeon-hole social media as something relevant to only specific demographic groups or personal vs. work lives.
It's a juicy, hefty post. But here's the surprise. It was written in 2009!
A more current report:
10 Things You Must Know about the State of Social Media in 2011
features these factoids:
Social Networks "were" Superficial but are Now Serious Business
Social networking sites reach 82% of the world's online user population.
In 2011, social networking accounts for 19% of all time spent online.
In 2007 it was only 6%
The global reach of social networking
China – 53%
USA – 98%
Australia – 96%
Growth & Platforms

One in every 7 minutes spent online is on Facebook
Twitter now reaches 1 in 10 Internet users. and is a significant real time news platform whenever a major news item breaks
Users aged 55 and older is the fastest growing segment in social networking usage.
Google+ became the fastest growing social network in history and reached 25 million users in less than 30 days. (Facebook took 36 months & Twitter 33 months to reach that number.)