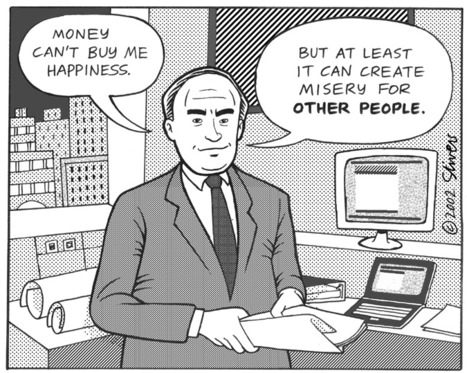 "[There are]t people (and often just machines) whose lone goal is to sell you stuff. Some of them just collect followers for sale. For these reasons, there is no point to follow them.
Excerpts:
Type 1: "Following equals followers"
They are kind of guys, who have the same number of followers as the number of people they follow. [They] gain followers is to start following some unaware people. They are so surprised someone is interested in their tweets, they instantly feel obliged to follow back. Well, this is the way honest people act, isn't it? The type described here know that. They don't read your tweets, but they certainly care to spam you properly with their owns.
Type 2: "Thanks for following"
You start to follow people who you find interesting. Suddenly, you get a notification someone mentioned you. For a budding Twitter user it's always a heartbeat. You discover someone thanked you for following them! While it's nice, you should look carefully at that person.
[Also note that "Thank-yous"] are just one of [many] normal selling techniques. It's pretty likely, the whole account is just to tweet about nothing, and to target you with a product the guy is selling from time to time.
Type 4: "Tweeting dusk to dawn" - [The Twitter Bots]
Before following someone, always have a look at their profile. Good look, good bio, decent number or followers. …you notice they have 4.3k tweets. That means they tweet 20 times a day and have 20 hands and 10 heads. In other words, they are actually a team of people, not a single person. This may not be something absolutely bad as long as the tweets are interesting. Popular websites and companies have such accounts.
But be aware the "user" is not going to read anything you write.

Type 5: "Optimistic spammers"
[Review] recent tweets by someone you are going to follow. ...some [are by] desperate entrepreneurs who were told Twitter was good for marketing. Such accounts are full of rubbish like "Did you see our latest offer today?" or the avatar is some soulless logo. Keep away!