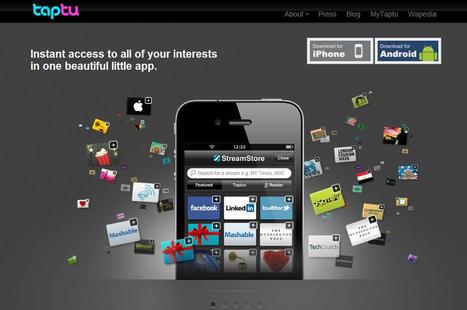 iPad and mobile tools for journalists.

Taptu is a neat tool for, as the site's blurb says, gaining "instant access to all your interests in one beautiful little app".

Set up the topics and feeds you want to follow and share & comment instantly.

Note: Declaration of interest - I did some consultancy work on this product.

If any journalists have experience using this tool for newsgathering please add comments below.