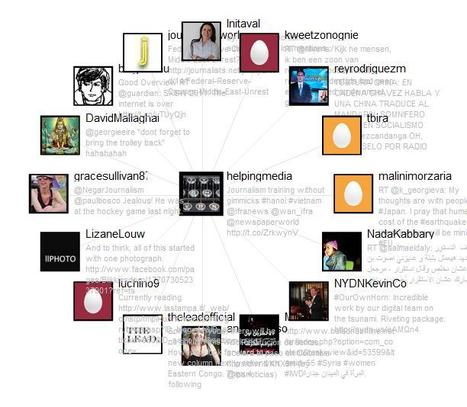 I find this tool a great help for finding new Twitter contacts. If I see an interesting tweet and want to find out more about the person who tweeted it I can put their name in the search box and see those in his/her network who recently tweeted or retweeted.

Click on that persons box and their network expands. And on it goes. Great for newsgathering.

Please add your comments or experience of using this tool in the box below so everyone can benefit.