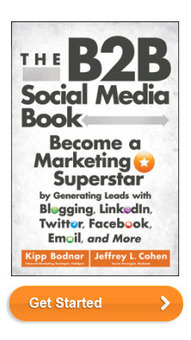 If your B2B company is unable to create a blog right now, here are some ideas for creating and sharing content on social media profiles to get you started.
This is an interesting article to boost your profile (click on the headline to link to the article). Boosting thought leadership within your organisation, there are other tools you should consider.
Presented at congress? Why not put your presentation online via slideshare.
Do you come across a lot of interesting online articles? Why not curate them via scoop.it (a particular favourite of mine)
Tumblr may also be of interest.
The web is a connected environment, and you want your opinions to be viewed in as many channels as possible. Why not connect your social tools to create a larger social footprint. If you have a voice let it be heard, as somebody somewhere is interested in what you have to say.