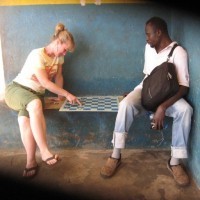 1) Perception may trump hard data

One discussant raised the question "Do opinions matter more than hard data on services?" noting that perceptions about aid and development may be more important than numbers of items delivered, money spent, and timelines met. Even if an organization is meeting all of its targets, what may matter more is what people think about the organization and its work. Does the assistance they get respond to their needs? Rather than asking "Is the school open?" or "Did you get health care?" it may be more important to ask "How do you feel about health?" Agencies may be delivering projects that are not what people want or that do not respond to their needs, cultures, and so on. It is important to encourage people to talk amongst themselves about their priorities, what they think, encourage viewpoints from people of different backgrounds and see how to pull out information to help inform programs and approaches.

2) It is a complex process

Salon participants noted that people are clearly willing to share stories and unstructured feedback. However, the process of collecting and sorting through stories is unwieldy and far from perfect. More work needs to be done to simplify story-collection processes and make them more tech-enabled. In addition, more needs to be done to determine exactly how to feed the information gleaned back in a structured and organized way that helps with decision-making. One idea was the creation of a "Yelp" for NGOs. Tagging and/or asking program participants to tag photos and stories can help make sense of the data. If videos are subtitled, this can also be of great use to begin making sense of the type of information held in videos. Dotsub, for example, is a video subtitling platform that uses a Wikipedia style subtitling model, enabling crowd sourced video translations into any language.
3) Stories and tags are not enough