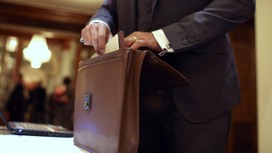 Excerpted from the article:
Usually, employers rapidly scan the resume of each job applicant looking for relevant education, skills, and work experience. They select 10 candidates for telephone calls, invite three in for interviews, and hire the one they like the best.
This is a bad way to hire because at best it gets you nice people.
You don't need nice people.
You need good people.
Good and nice are not the same thing. The opposite of good is bad. The opposite of nice is unlikeable.
Nice people care if you like them; good people care about you. Nice people stretch the truth; good people don't. If you tell a nice person to do something evil, they might do it because they do not want to upset you; a good person will refuse to do it.
You might think you are a good person, but you are fallible, so if you want to avoid inadvertently doing something evil you must surround yourself with good people, not nice people.
How do you separate the good from the nice? If you do what I do, it will be a piece of cake.
Nice people will allow you to hire them even if they know they are not among your best candidates; a good person won't let you hire them unless that is what is best for you.
People reflect what you project and expect. If you advertise that you need cutthroat employees, those are the people who will apply. Or if you say you only hire the goodhearted, you will attract those people. The funny thing is, if you run both those ads simultaneously, you'll get the same people applying. You influence the kind of people they become even before you meet.
I want people with a good heart and a giving personality, so that is what I explicitly ask for. I won't hire anyone before I can see their authentic self because I don't want to guess who they plan on being afterwards. To expect authenticity, I must be authentic. Therefore, I put myself into everything I do, including my job ads. You can find a recent example here.
Rather than ask people to send resumes and formulaic cover letters, I ask for thoughts and questions. This way I spend my time evaluating people's thinking and answering questions, and I don't waste it reading resumes from thoughtless unquestioning people who cannot follow instructions.
I'll identify everyone who might possibly be appropriate and invite them all to visit for an open-house. Over pizza and soda they get to see our offices, meet the staff, and learn more about the work.
Full article here: http://qz.com/88168/how-to-hire-good-people-instead-of-nice-people/