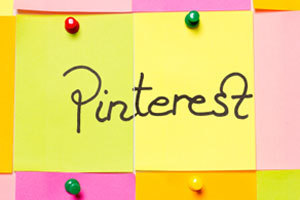 Pinterest is quickly becoming a significant channel in today's ever-evolving social media landscape. Understanding what Pinterest is and how members and marketers are using it will allow you to make the most of it.
Marketing Tips
Whether you are a beginner or you know your way around the site, here are some quick tips to get you started on marketing on Pinterest.
Are you a beginner?
Sign up. Follow people. Create boards. Pin content.
Are you an advanced user? Take your campaigns one step further:
Add sharing functionality to your website that allows users to pin content from it onto Pinterest. Add sharing functionality to your emails to encourage subscribers to pin content directly from those emails. Run dedicated email campaigns highlighting Pinterest contests and "reveals."
Hopefully, marketers will soon see API access, ways to measure the value of a repin, methods for tracking and measuring referral traffic, AB testing for pin-it placement and usage in email, and ways to generate email opt-ins from website referral traffic.
by Kristina Huffman
Read more: http://bit.ly/MNxA3f
Via
janlgordon