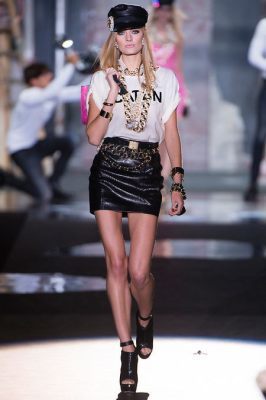 Excerpted from article:
"Fashion content curation startup StyleSaint is one of many companies looking to blur the lines between content and commerce. Garrett and Beal's venture launched in beta in May of 2012 as a beautified, digital image pinning platform for women (and some men) to create fashion tear sheets around their favorite styles.
Today, the company is evolving into more of an editorial product with the launch of StyleSaint Magazine, and a companion content creation and consumption mobile app launched in partnership with Nokia and Microsoft.
The moves are the final steps ahead of StyleSaint introducing a community-inspired fashion line, expected in the first quarter of 2013.
Over the last five plus months, the company has amassed nearly 5,000 contributors that are regularly creating content on the site.
n Reddit-like fashion, this volunteer labor force has a tremendous sense of ownership and pride in their position, and has created more than 4,500 magazines curated from the community tear sheets.
Unlike Pinterest and other user-generated content platforms, StyleSaint is about design above all else, allowing brands and influencers to create beautiful, professional-grade content at no cost.
The newly introduced StyleSaint magazine is a platform that allows StyleSaint's community of contributors to identify and share upcoming trends, which will then appear in future fashion collections. When consumers do buy products from the site, they'll receive beautiful educational and editorial content as well, helping them to best wear the new styles..."
Read full article here:
http://pandodaily.com/2012/10/23/viral-hit-stylesaint-launches-community-driven-magazine-preps-for-upcoming-fashion-line/