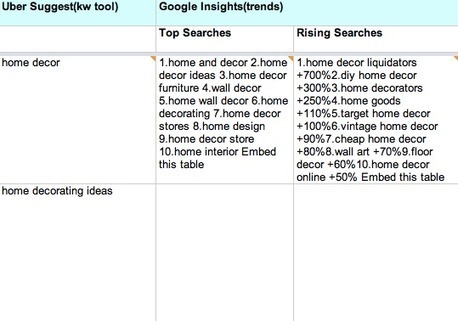 Robin Good: the Content Strategy Generator Tool (CSGT) by Daniel Butler of SEOgadget is a Google Docs-based spreadsheet that allows you to input a specificic keyword or search-phrase and to find rapidli trending news articles from a number of relevant sources.
These include:
Bing News Google News Digg Reddit Topsy Twittorati Redux Helium Cracked Fark Blog Catalog Yahoo Answers Uber Suggest Google Insights How Stuff Works
"That's not all, though—the Source and Place tab will tell you how to find the top Twitter experts, bloggers, and editors in your niche. Use this to figure out who you can follow—and start new relationships with."
Highly recommended. useful. 8/10
Review from ProBlogger: http://www.problogger.net/archives/2012/05/12/the-must-have-blog-post-topic-generation-tool/ ;

More info: https://seogadget.co.uk/content-strategy-generator-tool-v2-update/ ;
https://seogadget.co.uk/using-google-docs-to-generate-hot-content-strategies/ ;
CSGT Tool: https://docs.google.com/spreadsheet/ccc?key=0Aj4U6wmYE1X6dDB5S1lDUXFzaTUxME5IRmJqZ2ozZGc 
(Thanks to Alessandro Murra for discovering it)
Via
Robin Good