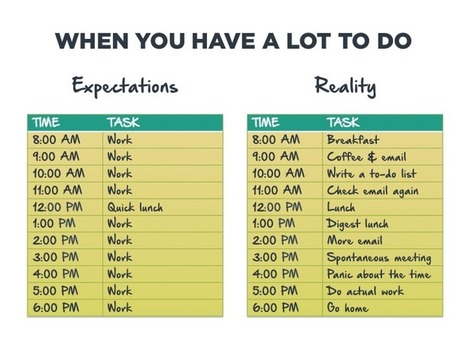 Hey there, marketer. I'm curious … what's really going on in that day-to-day work life of yours?
When you say you're working from home, are you actually being productive? When you have a deadline, do you wait until the last minute? What are you actually doing on LinkedIn? It's time to speak the truth.
Below are 15 graphs and charts showing how we really spend our days....
Via
Jeff Domansky