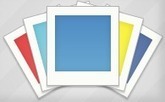 Curated by Beth Kanter
SimplyMeasured offers a collection of social analytics reports for free for different platforms. They come with visuals, charts, and data in spreadsheet. You can also download into a ppt.
Some of the data ends up being meaningless gobbly gook, but can quick and cheap way to get a snap shot of what is your most engaging content on these chanels.