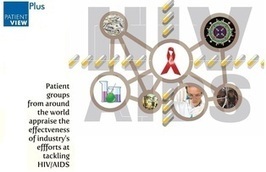 PatientView's latest PatientView Plus reports
In January 2013, PatientView published 'The Corporate Reputation of Pharma—the Patient Perspective', based on the opinions of 600 patient groups worldwide. PatientView is now releasing four reports on the performance of major pharma companies in Germany, Italy, UK and USA.
Surprisingly, the corporate reputation of pharma, and the rankings of each of the pharma companies, varies significantly between the four countries.
In 2012, 40% of 600 respondent patient groups believed that the corporate reputation of pharma had declined worldwide. However, patient groups' attitude to pharma varies significantly across the four countries analysed.
Pharma in the USA stands out as worst among the four countries:
63% of respondent US patient groups believe that the corporate reputation of the pharma industry declined in 201240% of respondent UK patient groups believe that the corporate reputation of the pharma industry declined in 201237% of respondent Italian patient groups believe that the corporate reputation of the pharma industry declined in 201233% of respondent German patient groups believe that the corporate reputation of the pharma industry declined in 2012
Top pharma performers for 2012
Companies ranking top for corporate reputation in the different countries: Germany: JanssenItaly: PfizerUK: PfizerUSA: Bayer
Via
rob halkes