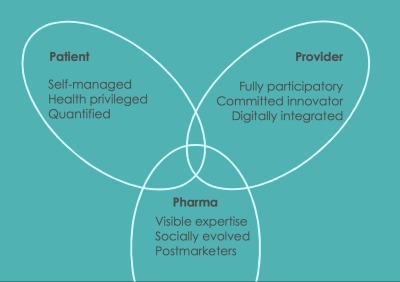 The future patient will be:
* Committed to self management.
The future patient is aware of the fact their personal health future is most likely to be conditioned by preventative strategies rather than treatment after the fact. The future patient is self-aware, and whilst they may not always abstain from actions that have health impacts, or engage in risky behaviours, they do so as a personal microchoice that they account for to themselves rather than expecting their decision to be ameliorated by external agencies. The future patient appreciates that informed choice trumps informed consent. The future patient will become who they are.
Via
Andrew Spong
,
Marie Ennis-O'Connor