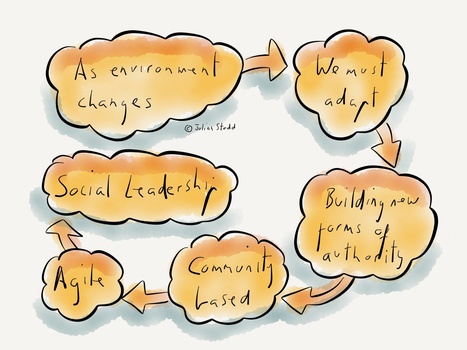 As the structure of our society has changed, as social dynamics have moved away from authoritarian models towards more socially collaborative ones, backed up by the speed, breadth and fluidity of communications, so the nature of leadership has changed too
No longer purely authoritarian (although often needing to include elements of this), there is a more constructivist dimension: leadership created in the moment through consensus of the community. Leadership of it's time: a time when communities enable us to be more effective, to create ever stronger meaning and share it ever more widely.
Yesterdays leaders may have been about bluster and orders, today's are about curation, sharing, social capital and trust. Today's successful leaders gain support through their communities and provide a light touch of leadership on decisions that are co-ownedthroughout the community.
Via
David Hain