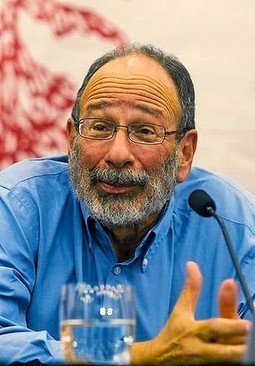 Life-saving kidney exchanges and ways for schools to select students are just two practical applications of the market-matching theories for which US economists Alvin Roth and Lloyd Shapley won the Nobel prize for economics on Monday.
Pairing up employers with job seekers - for instance doctors and lawyers taking up their first appointments - are other examples of how Roth, 60, and Shapley, 89, have separately applied game theory to daily life.
The Royal Swedish Academy of Sciences, which awards the 8 million crown ($US1.2 million) prize, called their work an outstanding example of economic engineering.
Lloyd Shapley raises his arm after being notified of winning the 2012 economics Noble prize. Photo: Reuters
Roth and other economists who study market design are exploring how matching procedures can be improved to produce better results for all concerned.