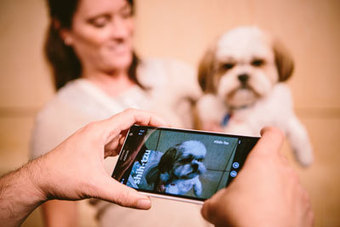 Can you tell the difference between the two breeds of corgis? If you're like many, you probably are barely even aware that such dogs exist, let alone the fact that there are two—and only two—kinds of corgis. Add the detail that those two breeds are both named after Welsh counties—the Pembroke Welsh corgi and the Cardigan Welsh corgi—and it's safe to say that the people who could correctly identify one from the other are few and far between..
But Project Adam can.
Project Adam, an initiative by Microsoft researchers and engineers, aims to demonstrate that large-scale, commodity distributed systems can train huge deep neural networks effectively. For proof, the researchers created the world's best photograph classifier, using 14 million images from ImageNet, an image database divided into 22,000 categories.
Included in the vast array of categories are some that pertain to dogs. Project Adam knows dogs. It can identify dogs in images. It can identify kinds of dogs. It can even identify particular breeds, such as whether a corgi is a Pembroke or a Cardigan.
Now, if this all sounds vaguely familiar, that's because it is—vaguely. A couple of years ago, The New York Times wrote a story about Google using a network of 16,000 computers to teach itself to identify images of cats. That is a difficult task for computers, and it was an impressive achievement.