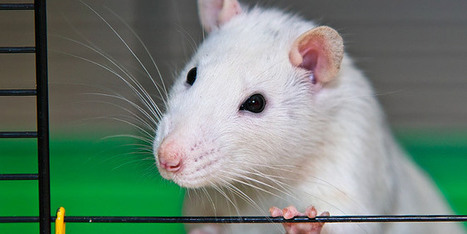 They may not lie awake at night ruminating over their regrets, but rats certainly show they can recognize the what-might-have-been.
David Redish and his graduate student Adam Steiner of the University of Minnesota didn't set out to study if rats experience regret.
They were looking at decision-making in rats. But something about the behavior of their subjects struck them as interesting. When a rat made a mistake, it stopped and looked backwards. Anthropomorphically, it looked to Steiner and Redish as if the rat was feeling regret.
That observation lead the researchers to design an experiment to induce regret in rats and then measure behavioral and neurophysiological markers consistent with regret. The results were published June 8 in Nature Neuroscience.