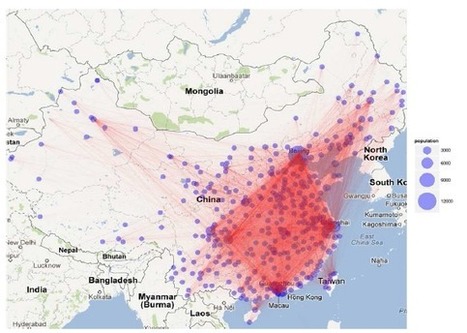 When it comes to finding the perfect mate, people aren't as fussy as they make out, say researchers studying behaviour on online dating sites.
People in the US and around 40 million of them have signed up with various online dating websites such as match.com and eHarmony. As a result, about 20% of current romantic relationships turn out to have started online.
So it's no surprise that there is intense interest in understanding the behaviour of those who sign up and in improving systems designed to create a successful match.
Today, Peng Xia at the University of Massachusetts Lowell and a few pals publish the results of their analysis of the behaviour of 200,000 people on an online dating site. Their conclusions are fascinating.
They say most people behave more or less exactly as social and evolutionary psychology predicts: males tend to look for younger females while females put more emphasis on the socioeconomic status of potential partners.
But they also have a surprise. They say that when it comes to choosing partners, both men and women's actual behaviour differs significantly from their stated tastes and preferences which they outline when they first sign up. In other words, people are not as fussy about partners as they make out.