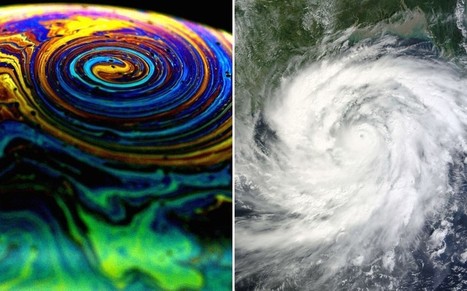 Soap bubbles can be used to predict the strength of hurricanes and typhoons, according to scientists.
Physicists from the University of Bordeaux found that the flow of surface liquid around a soap bubble membrane acts in the same way as huge weather systems which form over the earth.
A detailed study of the rotation rates of the bubbles vortices - the spinning fluid on the surface - enabled the scientists to obtain a relationship that accurately describes the evolution of their hurricanes and typhoons, and come up with a simple model to predicts their path.
Predicting wind intensity or strength in tropical cyclones, typhoons and hurricanes is a key objective in meteorology: the lives of hundreds of thousands of people may depend on it.
However, despite recent progress, such forecasts remain difficult since they involve many factors related to the complexity of these giant vortices and their interaction with the environment.