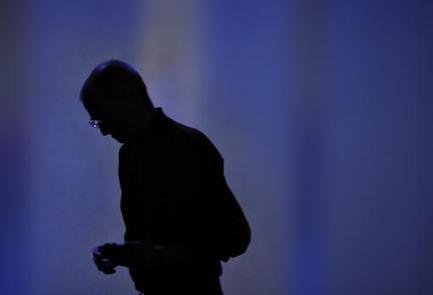 Steve Jobs's creation, long thought to be the smartest company in the world, is in danger of falling behind Google and Facebook in the race to be the internet platform of the future.
Steve Jobs died on 5 October 2011, the day after the launch of the iPhone 4S. His chosen successor, Tim Cook, was already installed as Apple's chief executive and, after initially faltering, the share price recovered, rising 76 per cent in the following year. Then, in a few months, all those gains vanished and the price is still well below its peak.
The reason is market scepticism about the post-Jobs regime. Cook is not Jobs and, since the iPad, there has been no spectacular product launch, only the usual stream of updates and improvements. His more conventional management practices are said to be counterinnovative. In addition, competitors are thriving, and most importantly Google and Facebook seem to have solved the puzzle of how to make money out of advertising on mobile devices. All of which is just another way of saying that Steve Jobs is dead.
Then there is the sigmoidal curve. Companies are like animals. After an initial growth spurt, they slow down and die, usually in a matter of decades. Imagine the letter "S" fallen on its face: there is a curve downwards on the left, then a rise – the start-up and growth spurt – then it reaches a plateau and begins to decline. This is the sigmoidal curve, applied by the physicist Geoffrey West of the Sante Fe Institute in New Mexico to both organisms and companies. Some are now saying that it applies to Apple, one of the biggest companies on the planet – and certainly the smartest.