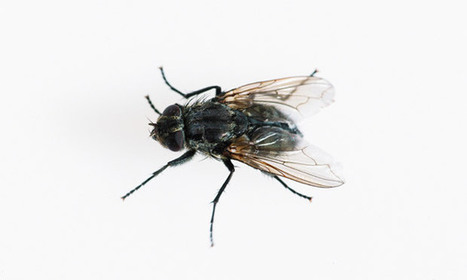 Research suggests perception of time is linked to size, explaining why insects find it easy to avoid being swatted
Flies avoid being swatted in just the same way Keanu Reeves dodges flying bullets in the movie The Matrix – by watching time pass slowly.
To the insect, that rolled-up newspaper moving at lightning speed might as well be inching through thick treacle.
Like Reeves standing back and side-stepping slo-mo bullets, the fly has ample time to escape. And it is not alone in its ability to perceive time differently from us. Research suggests that across a wide range of species, time perception is directly related to size.
Generally the smaller an animal is, and the faster its metabolic rate, the slower time passes.