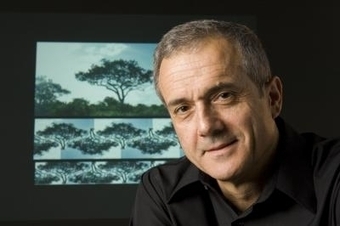 I first came across the work of Adrian Bejan through my old friend, J. Peder Zane who emailed a bunch of classmates about a new book he had co-written with Bejan called Design in Nature, How the Constructal Law Governs Evolution in Biology, Physics, Technology and Social Organization. I called Peder up to talk about it and found myself immediately sucked in.
How could there be a new law in physics that nobody outside of academia seems to know about? There must be something wrong with it, or else I would already know about it, right? But science is on a slower news cycle than technology and, as author William Gibson once joked, "The future is already here—it's just not evenly distributed." And so it is with the Constructal Law, already here but not evenly distributed.
Because Bejan has identified a basic Law of Physics that describes and predicts how design patterns emerge over time, he contends that one can construct a "constructal theory" about any system, animate, inanimate or technological (see more about this at Constructal Theory Web Portal). This last one of course got my attention and I have been peppering my posts with little constructal tidbits ever since. Anybody who has participated in the phenomenon of viral social media understands, intuitively, what Bejan is describing mathematically. There are characteristic ways that flows change their configuration over time to flow more (and more!).