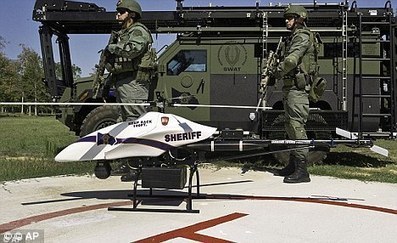 Boeing engineers have successfully demonstrated new technology that enables drones to function like a 'swarm of insects' where they can communicate and carry out tasks together mid-air.
In June, engineers and researchers from Johns Hopkins University tested their technology on two ScanEagle drones in Oregon, Boeing revealed.
The drone development could lead to lower costs and less risk in military welfare, Boeing said in a statement.