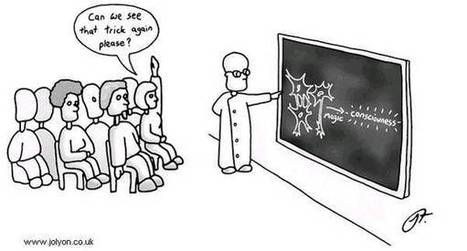 A blog introduction to consciousness as a field of study - its importance, ethical implications, philosophical arguments and scientific research.
This is my first blog on the study of consciousness, as part of a series of posts planned.
I feel very lucky, both to work as a research scientist at the Sackler Centre for Consciousness Science, and to have been given the chance to publish a book on consciousness for a general audience, where I describe the current scientific and medical aspects of the field, and outline my own views on the purpose of consciousness, and how our brains generate our experiences.
But hopefully this series of posts will give me a separate, less formal, more interactive (lots of comments, please!) outlet for my passion to communicate the science of consciousness.