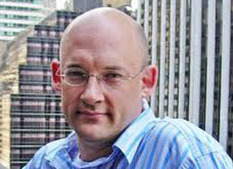 Americans were suburbanized and educated by the postwar boom, creating a surfeit of intellect, energy, and time. Clay Shirky, author and professor of interactive telecommunications, calls this a "cognitive surplus." In this presentation, he'll chart the vast effects that this cognitive surplus will continue to have on society and how marketers can best exploit those effects.
One key way you can take advantage of your customers' cognitive surplus is to create a platform for sharing and collaboration between your company and your customers. This will allow you to understand their needs beyond what you can learn from market research alone and ultimately improve your products and your position in the market. As you host your customer community, you'll start to see endless opportunities for your business—from customers helping each other faster than your own company can to discovering how you can customize products or create new ones to better meet customer needs.
By sharing examples about the Stack Exchange Network and the development of the SARS vaccine, Clay will illustrate the huge impact tapping into your customers' cognitive surplus can have on your business results.