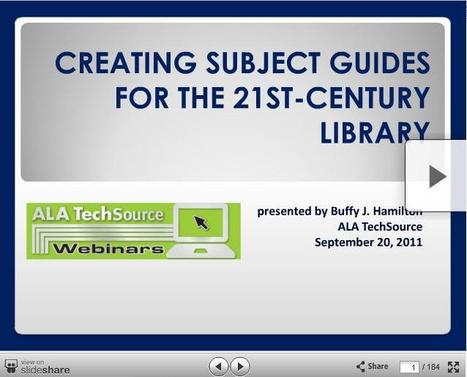 Curation has been on my mind a lot these holidays….actually, a lot longer than that really.
It's been a long time since 2008 and first using Delicious with my students but it has been only 12 months since my introduction to Social Media as I now use it in my teaching and learning life. These two great presentations below have had me thinking about goals for the coming year.
I use and enjoy a variety of tools to curate the web and all for different purposes e.g Livebinders, Diigo, Symbaloo, the Edmodo library. As with all things , it's the purpose and not the tool that drive the choice and of course my learning evolution.
Recently (better late than never) I have been exploring Scoop.it and how this tool can be used to create "textbooks" for classroom topics....
[read full article and view presentations http://j.mp/niLCGY]
Via
Giuseppe Mauriello