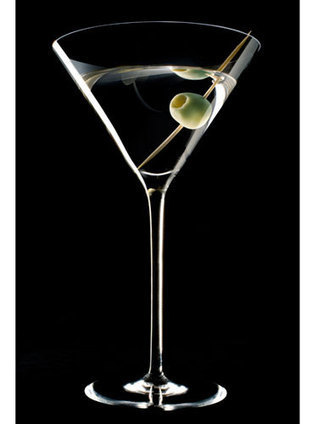 Our favorite holiday extends far beyond our office's costume trunks, thanks to an endless array of tasty treats and spooky cocktails to whip up during the season. Impress your guests with these 20 dessert and drink recipes!
Black Martini
Ingredients:
3 1/2 oz gin or vodka
1/2 oz blackberry brandy or black raspberry liqueur
Lemon twist for garnish
Preparation:
Pour the ingredients into a cocktail shaker with ice. Shake well, then strain into a chilled cocktail glass or serve on the rocks in an old-fashioned glass. Garnish with a lemon twist.

Read more: http://www.marieclaire.com/celebrity-lifestyle/articles/halloween-entertaining-guide#slide-1 ;
Follow us: @marieclaire on Twitter