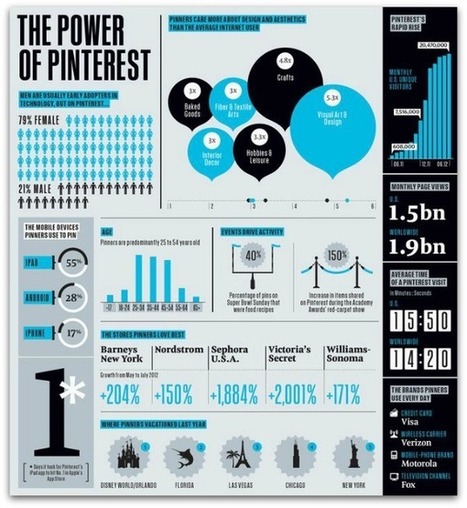 Eighty percent of the top Pinterest categories are related to commerce. Also, pinners want to see price tags. Surprised?
"There are a lot of things about Pinterest you probably already know.
You know most Pinterest users are women (79 percent).
And you know Pinterest grew considerably in the past year. It had 608,000 users in June of 2011. That number jumped to more than 20 million in June of 2012.
But a new infographic from Fast Company has a lot of Pinterest statistics you probably aren't familiar with, particularly about e-commerce.
Like how pinners prefer items with price tags over items without. Or, how 80 percent of the top categories on Pinterest are connected to commerce (e.g. jewelry/accessories, apparel, home furnishings, and books)."