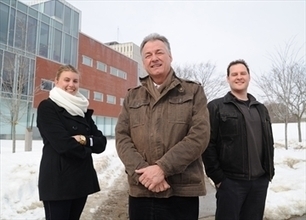 Energent's software will collect data on electricity, water and natural gas consumption from up to 250 buildings with more than two million square feet of space located in 10 cities. It will also monitor energy expenditures for chilled water, heated water and steam.
All of that information goes to Energent's data centre in Waterloo — some in real time, some every five minutes, and some once a month. Each university can see the information displayed on a dashboard
"When you have our system in place it gives the facilities management professionals the insight they require to optimally run their facilities," Reid said. With the software comes an "energy analyst" who also looks at all the information and works with the clients to identify efficiencies and opportunities.