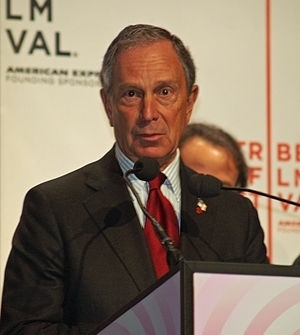 Does it make sense for Bloomberg L.P. to think about buying LinkedIn? Here are three reasons why such fantasies should be left to dissipate.
Amy Chozick and Michael Barbaro, two ace reporters at The New York Times, have people buzzing with an article about what Bloomberg L.P. and its majority owner, New York Mayor Michael Bloomberg, might want to buy. Most of the piece focuses on possible interest in acquiring The Financial Times from Pearson. There's also a passing reference, however, to "a faction" that would prefer to buy LinkedIn, the social-networking site for professionals.
It's easy to see the superficial appeal of LinkedIn. The Mountain View, Calif., company is growing fast, with 187 million users worldwide and new ones coming onboard at a rate of at least two per second. LinkedIn, like Bloomberg, is all about work — not sharing cat photos. And LinkedIn makes much of its money by letting an elite group of customers buy high-powered access to its data, just as Bloomberg does.
For about $20,000 a year, bond traders and other finance professionals can rent a Bloomberg terminal that pumps all sorts of astonishing market data and insights into their workspace, with second-by-second updates. For $8,000 or so a year, serious players in the corporate hiring world can sign up for LinkedIn's Recruiter, which lets them sort through LinkedIn's treasure trove of resumes, particularly successful people who aren't looking for jobs but might be open to an amazing offer. As I noted in a FORBES cover story about LinkedIn a few months ago, Recruiter and the Bloomberg terminal belong in the same sentence.
But it takes a lot more than one similar product to make for a sensible acquisition. Even though LinkedIn's stock has climbed slightly in early Monday trading, to $111.23, up $1.53, investors hardly seem to be treating this speculation as a likely prospect. And they shouldn't. Here are three reasons why Bloomberg's deal team should let this brief fantasy fade from sight.
1. LinkedIn is too expensive. At last Friday's closing price of $109.70, LinkedIn had a market capitalization of nearly $12 billion — and that's before any takeover premium. Carrying out an all-cash acquisition would require uncomfortably large borrowings, even for Bloomberg L.P., which is a money-making machine that could be valued at $30 billion or more.
Issuing stock would create even gnarlier problems. LinkedIn investors would have trouble with Bloomberg L.P.'s privately held shares, which can't easily be traded. And there's nothing in the financial-data company's history so far that suggests Michael Bloomberg would ever want to dilute his ownership of the business or go public.
Finally, LinkedIn right now trades at an astonishing 700 times trailing 12-month earnings. Tech stock investors are comfortable with that, believing that LinkedIn can greatly ramp up its profitability in the next few years. But Bloomberg is an older, more mature business that is valued at a more modest multiple of earnings. Pursuing LinkedIn would be highly dilutive to Bloomberg, no matter how the deal was structured.
2. The user/customer dilemma. At Bloomberg, users and customers are essentially identical. If you want to use the company's terminals, you pay. LinkedIn operates in a profoundly different way. Most of its 187 million users engage with the site for free. The vast majority of the revenue comes from less than 1% of the LinkedIn user base: the recruiters and other people hunters who are willing to pay for premium access.
So a huge part of LinkedIn's success involves creating free content, connections and the like, so that its nonpaying users keep swarming in. Those apparent freeloaders actually create ever-larger data pools that are prized by the much smaller group of paying customers. LinkedIn CEO Jeff Weiner and his team have shown a savvy sense of how to carry out this balancing act. Bloomberg, by contrast, has its feet pointed in the wrong direction to get the hang of a "free" economy.
3. Technology. I spent a few months working at Bloomberg in 2011, where more experienced colleagues graciously shared many tips about how to use the Bloomberg terminal. It's a mighty machine, once you learn many of the proprietary codes involved, some of which date back to the 1980s. That's the heart of Bloomberg's empire, and even though the company has set up a variety of websites, they tend to be small, with limited functionality.
LinkedIn, by contrast, lives and breathes on the Web, with everything that entails. Site design is louder and livelier; navigation is intuitive; the pace of change is faster, and user input is woven into the fabric of the site in ways that older-generation technology can't abide. As much as Bloomberg L.P. strategists might be intrigued by the idea of bringing LinkedIn's careers and talent expertise into the fold, it's impossible to imagine how such a technology integration challenge could be solved successfully.