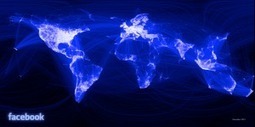 Excerpted from the article:
"As Facebook Graph Search evolves and marketers begin to come to grips with the opportunities provided from the social graph, it becomes clear that a combination of both search and social media tactics are required if brands aim to improve."
"Facebook Graph Search is a great tool for local and small businesses, and it is now more important than ever for these businesses to be active on Facebook. Users searching for a particular product or service can now easily find those recommended by their friends. In order for businesses to take advantage of Facebook Graph Search, a local listing and a local following are essential.
Danny Sullivan explains this in more detail while discussing Facebook Graph Search's "multi-dimensional searches":
Another difference is the layers of searching or refinement that Facebook Search offers compared to Google. For example, a Google search can show you restaurants in San Francisco, a pretty much single dimensional view. A Facebook search can show you restaurants in San Francisco liked by your friends. Or further, those liked by your friends who actually live in San Francisco, as opposed to those who live elsewhere. Or those liked by your single friends, your straight friends, your gay friends, your friends who work for a particular company….
To prepare your Facebook Page for local optimization within Graph Search, consider the following:
If you have a location or a local place page, it is vital that you update your address now to make sure you can appear as a result when someone is searching for a specific locationIf you are in a niche sector such as hotels, restaurants, recruitment, travel and tickets, then you should be embracing Facebook Graph Search now