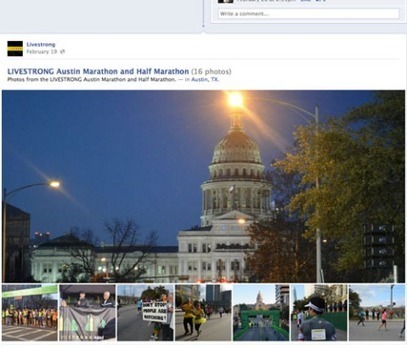 With each new overhaul of Facebook pages, there have been increased opportunities for brands to use imagery to better promote their offerings and create visual interest, and Timeline for pages is no different.
In this article, you will focus on five key areas where imagery can be used most effectively.
1) The Cover Photo: Your Biggest Branding Opportunity:
In creating your cover photo image (851 x 315 pixel), Facebook advises:
- Use a unique image that represents your page.
- Use the cover photo to bring a strong visual impact to your page.
2) The Profile Picture: The Hardest-Working Image on Facebook:
The profile picture now does triple duty and it's important to take all three contexts into account when creating your profile picture graphic. A clever integration of your cover photo and profile picture is the challenge.
3) Custom Tab Images: Make Sure You Take Advantage of These:
Now you have a maximum of four tabs prominently displayed at 111 x 74 pixels PLUS the tab name below the image.
Here are a few important things to keep in mind about the custom image tabs:
- You can't change or reposition the "Photos" tab;
- You can display a maximum of four tabs;
- You can create your own graphics for any custom tab images EXCEPT Facebook's own apps.
4) Highlighting Posts to Create Visual Interest:
Many users and page admins have found Timeline's new way of displaying user and page posts cluttered, confusing and counterintuitive. However, page admins can use the new "highlight" feature to bring a bit of order to the chaos!
When you highlight a page status, it then occupies two columns in your Timeline, breaking up the monotony of the two columns as well as attracting more attention to that particular status.
5) Create Milestones to Make Your Page "Sticky":
Brands can create Milestones—incorporating pictures and text—for various significant events in their histories.
Read full interesting article and check out its many examples here: http://j.mp/HXUDaN
Via
Giuseppe Mauriello