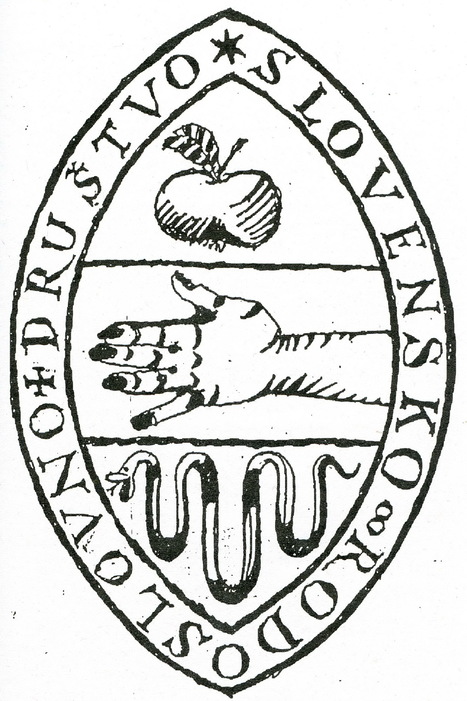 Slovenian Genealogy Society (Slovensko rodoslovno društvo - SRD) is composed of volunteers, who are willing to share their knowledge and research results either online or off-line, organize lectures or seminars, and record preservation or transcription projects. Young researcher can learn from those more experienced via web site, forum and regular events about recent developments, genealogical sources and archive records. In Slovenia, these are civil and ecclesiastical registers (birth, death and matrimonial records). Personal civil records cover mainly a period of last 100 years.
Church registers were started in the 17th century, only exceptionally in the 16th century. These are registers of births, marriages and deaths, which were obligatory recorded by the parish priests. Records in civil and church registers are official - primary genealogical sources. There are many other useful secondary sources, which can help in genealogy research, as archival guides. Archives of the Republic of Slovenia and Ljubljana Historical Archives have published them online. Archiepiscopal Archives of Maribor and Ljubljana have issued guides several times; recent ones are available in their reading rooms, but they are not online. For the entire country the Guide to the church registers for the ​​SR Slovenia (1972) is the most appropriate, following by Guide to the parish archives in Slovenia.
Among available genealogy software programs the SRD recommends these, which are compatible and enable an export of a standardized GEDCOM file with information about persons and their relationships. In that format data can be shared with other genealogists, added to online databases, or converted into family web sites. In Slovenia, Brother's Keeper is still the most used genealogy software. Its advantage over others is in the translation into the Slovenian language and support for special characters of the alphabet. Many other programs do not have these preliminary conditions. One of the most recent software programs that also meets these requirements is My Heritage Family Tree Builder. It enables also social networking service – creating family websites, where genealogists can share data and build their family trees online. Members can upload their family trees and contact other family historians to fill in gaps in their research.
The Slovenian genealogy site provides many other helpful links. Interesting open source software is Gramps, which tends to serve both, non-professional and professional genealogists. It can be downloaded from SourceForge page.
Among the SRD's reference files an index of electronically recorded persons is popular. Worth mentioning is the list of settlements and other toponyms, which is more helpful than would be concluded by title. It is worth knowing and considering the association's recommendations for genealogy work.
Some active genealogists have made signposts to many genealogical sources from their websites. For example, Mr. Fonda and Mr. Zavodnik. The most complete global genealogical signpost is certainly www.cyndislist.com.
Among national sources we have to mention SiStory portal (preparing to digitize The trees), dLib portal, where among many others a Lexicon of Drava Province is published (http://www.zape.si/srd/pdf/ldb.pdf), and Kamra portal (Digitized cultural heritage of Slovenian regions).
Search for people abroad is available through worldwide repository of genealogical information such as Ancestry and the FamilySearch site (some of the content is available only via subscription). The most popular sites for Slovenian genealogists in Europe are probably French Geneanet and the site of German association.
In support of search for ancestors through the World Wide Web, and permanent storage of personal data that are specific to genealogy, are increasingly included in Google search and G+ or Facebook timeline. Therefore, the prospect of many startling novelties in near future maybe could not avoid discussion on data security and data protection rights.
Source: SRD website