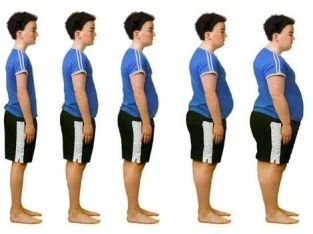 Unlike most health problems that may be ailing you, obesity can be cured. But, just like every change you desire, you will have to be well informed and take necessary measures to witness that change.
You can't ensure successful obesity treatment unless you have made significant lifestyle changes and set measurable yet realistic goals that slowly yet surely ensure you shred those extra kilos. The necessary measures to lose the excessive pounds on you include:
Be smart about your weight-loss goals
Losing weight can't be an overnight process. It takes hours, days and months of painstaking restrain and efforts. Aim at losing one or two pounds each week and nearly 10 percent of your body fat in the first six months. This ensures that you spur yourself to continuously lose weight as you can see the results yourself and that you remain healthy in the process without over-exerting yourself with fatigue.
Include lifestyle changes
Remember what piled on that extra-flab on you in the first place. It was the lifestyle choices you made. You will need to follow a healthy alternative to undo the damage. Keep a close watch on what you eat, drink and no matter how jam-packed your life's schedule becomes, remember to de-stress. Stress and lack of sleep will make you to binge eat. Start exercising regularly and prefer nutritious foods and fruits that provide your body with healthy alternatives to energy. The lifestyle changes may also include avoiding eating out and refraining from alcohol.
Be on the calorie watch
Curb down on your calorie intake. One way to lose your flab is by burning more calories than you consume each day. Start with a nutritious breakfast that helps you see through the rigors of a demanding day at work. Eat fruits for brunch. Refrain yourself from eating calorie laden food items and instead satiate your appetite with nuts, fruits, etc. Drink plenty of water and spread your food intake over five-six small meals in a day instead of three wholesome meals.

If the lifestyle changes result in an insignificant weight loss, you can resort to medicinal treatments and scientific weight loss techniques including obesity surgery. The onuses of using a scientific weight loss technique is that it reduces both surface and visceral types of fat while enhancing your body's metabolic rate in the process. This is a healthy and quick alternative of weight loss wherein the results are visible almost immediately.
Scientific techniques of obesity treatment like HIFU and Ion Magnum which are employed by Slim Express are not only non-invasive but totally safe with no side-effects. With so many healthy alternatives available at your disposal, we urge you to get and stay fit.