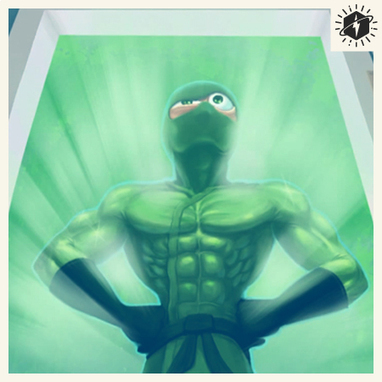 Green Ninja: A Smokey the Bear for Climate Change
Wouldn't it be nice to have your own superhero to reduce the global carbon footprint? Enter the Green Ninja, a climate action superhero who fights global warming through education and social change.

We all know the importance of reducing emissions of heat-trapping gases to help stabilize our climate system. In 2012, the U.S. experienced a number of significant weather and climate events including the warmest year on record, a drought that peaked in July with over 60 percent of the nation in drought conditions, and devastating storms including Super Storm Sandy. Together with another record-setting minimum in Arctic sea ice, policy makers have again been forced to take climate change seriously.

So what is the way forward and could the Green Ninja help?