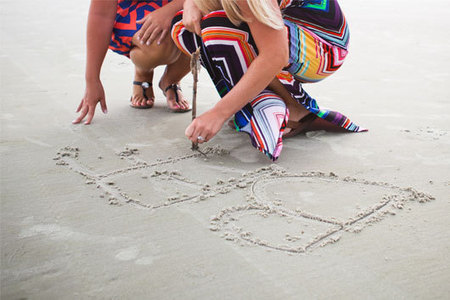 So what are social signals? Social signals are any type of link from a social media site connected to your blog or website. Some social signals include +1s on Google+, likes on Facebook and retweets on Twitter. For example: If you were on Brandpoint's Twitter page and retweeted our tweet promoting this blog, you have given Google a social signal.
Why social signals are important, and why should they be your new BFF
Going back to our example, your social signal means you found the content of this blog valuable and worth reading, and Brandpoint to have authority on the subject of social signals, because you're willing to share our content with your social networking community.
Because of Google's wishy-washy answers on whether or not social signals are or are not a part of its algorithm, no one exactly knows how strong a role they play in organic SEO. All digital marketers can conclude is that social signals definitely do something positive, and the strength of their effect has grown stronger over time. The more social signals you receive, the more Google knows you have authority on the subject in your brand's space, and the trust of your audience and consumers. Here's the equation....